Distinguished Legal Counsel for
Multi-National Clients
Our firm helps simplify the process of engaging local Iraqi counsel by providing experienced legal professionals & direct legal counsel
Native English & Arabic Language Skills
Combining Western Standards of Professionalism with Local Knowledge & Expertise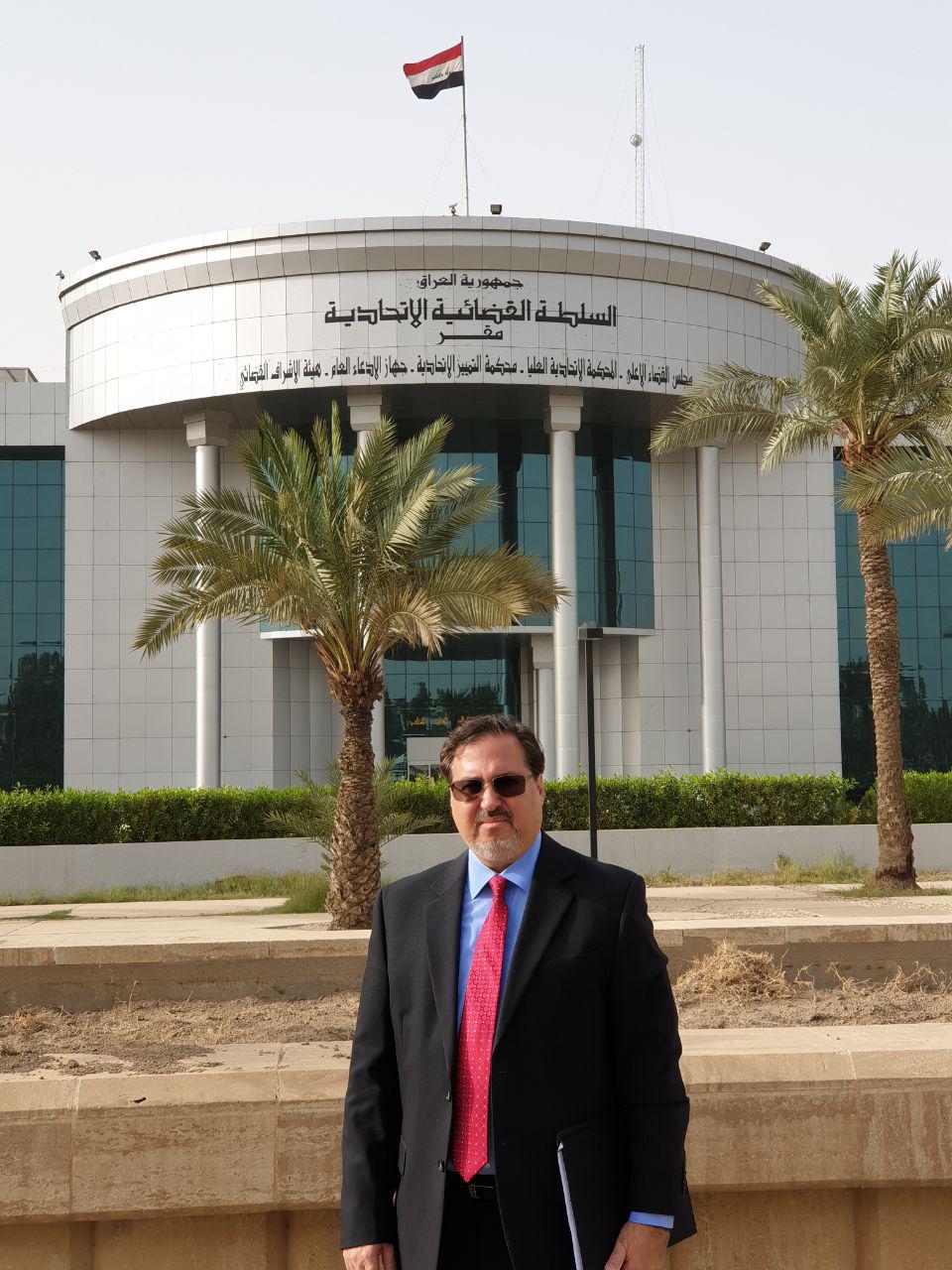 Distinguished Representation from Experienced Attorneys
We are committed to providing our clients with top legal expertise combined with western standards of professionalism. Our specialties include:
Business formation and registration
Legal/Business consulting for international corporations and investors
Employment/labor law
Public contracting and construction
Civil/criminal trial proceedings
Real property sales and leasing
Contract negotiations and drafting
Government compliance
Disputes with Iraqi Ministries / Oil Ministry
Finance/Tax consulting
DSLM Opens Houston Outpost Office
Recent improvements in the security situation and the defeat of ISIS in Iraq have fostered a renewed focus on economic reconstruction of the country, which in turn is attracting more foreign companies to come work or solidify a continued presence in Iraq.
Baghdad-based DSLM Legal Services has thrived in this reconstruction environment, resolving a number of previously unsolvable legal issues for its clients pertaining to complex legal, labor, and business matters associated with doing business in Iraq.
As a result of the strength of DSLM's footprint in Iraq, we are proud to announce that DSLM has expanded to open a new U.S. outpost in Houston, Texas. Located only a few miles from the heart of downtown Houston, the new DSLM Legal Services, PLLC offices overlook the city's Buffalo Bayou Park. The new office will be DSLM's first permanent U.S. location at 2929 Allen Parkway, Suite 200, Houston, Texas 77019.
DSLM remains committed to simplifying the process of engaging local Iraqi counsel by providing experienced legal professionals and direct legal counsel. With the opening of our Houston office, we hope to bring these services to the doorstep of U.S. and international companies, investors, non-profit organizations and international law firms both already established in Iraq and the Middle East and to those looking to enter or re-enter the region.
DSLM Welcomes Kristen Nelson, Esq. to Head Houston Office
Kristen Nelson, with bar admissions in California and Texas, and who has been practicing international law for more than a decade, will be heading up DSLM's newly opened Houston office. She brings to DSLM unique knowledge of the Asia-Pacific region, knowledge of international organizations, and experience in framing domestic legal issues in the Middle East—along with the proven experience of DSLM's General Counsel Sermid D. Al-Sarraf—in ways that foreign companies and law firms alike are accustomed.
Knowledgeable Legal Professionals
Our team is comprised of senior attorneys & retired judges with over 20 years of experience
We have been providing legal consultancy services for many years to multi-national corporations, individual investors, and non-profit organizations seeking to establish a presence in Iraq.
Iraqi Minister of Labor Meets DSLM General Counsel
Dr. Bassem Abdul Zaman: "We seek to open wider horizons with foreign companies to create new jobs"
During the meeting, they discussed obstacles foreign companies face working in the oil industry to implement provisions of the Labor Law and how to overcome these obstacles, especially with regard to the employment of 50% of national labor in those companies, as stated in the Council of Ministers' Resolution No. 80 of 2013.
Trusted by International Industry Leaders
"DSLM Legal Services helped us to resolve a complex and previously unsolvable legal matter with the Iraqi Ministry of Oil. DSLM has a culture of problem solving. Its General Counsel, Sermid Al-Sarraf, showed relentless effort and professionalism when acting on our behalf and demonstrated high-level knowledge of Iraq, its government and its legal system.
In a region challenged by corruption, DSLM has a proven track record of operating with integrity and supporting clients to do the same.
If you have legal issues relating to Iraq, DSLM should be your first choice."
~ G.M. Daverio, Chairman, Mandressi srI
"Since November 2009 we have had the pleasure of working with DSLM in Iraq across a broad cross-section of litigation, commercial, compliance and regulatory matters, including most notably, a longstanding and significant debt recovery matter in which DSLM's experience, patience and technical expertise combined to achieve a very positive outcome for GLOBAL.
I have found DSLM's General Counsel, Sermid Al Sarraf to be an extremely tenacious and proficient attorney who has always displayed the utmost professionalism in all work undertaken for our Company.
I have no hesitation in recommending DSLM to any company or individual seeking the provision of legal or other business support services in Iraq."
~ Frederic Cassis, Group Legal Counsel (Commercial)ٍ